The UK's smallest bee. The females mainly collect pollen from bellflowers and nest inside woodworm holes in dead wood. The males sleep inside flowers.
Crafting Beautiful Drinks
A decade ago, I found myself immersed in the vibrant world of cocktails at The Savoy's American Bar—the oldest cocktail lounge in the UK and Europe. It was an exhilarating, fascinating, and intense experience that shaped my understanding of people's drinking preferences. From their curiosity to their willingness to try new things, I learned valuable insights. While I later ventured into different countries and roles, one thing always remained clear: cocktails should be approachable and understandable. 
In the past decade, the drinks industry has witnessed remarkable innovation in flavors and techniques. However, classic cocktails like the Mojito continue to be beloved by guests. There's something special about the simplicity of these drinks—the rum, lime, sugar, mint, and soda. It's a clear and refreshing combination that transcends interpretation.
Now, more than ever, I appreciate the importance of creating cocktails that leave a lasting impression. However, it's crucial to consider approachability when developing strategies for the at-home enthusiasts and the aspiring bartender who may not have access to extensive equipment or knowledge. The key is to capture their taste buds and demonstrate that delicious drinks don't need to be overly complicated.
When crafting a strategy for Avallen Calvados, our focus was on the apple. We wanted to celebrate its versatility, break the tradition of Calvados being a post-dinner drink, and bring it into the present as a mixing spirit. Our goal was to create something fresh, new, and straightforward while highlighting the beauty and planet-positive nature of this biodiverse spirit.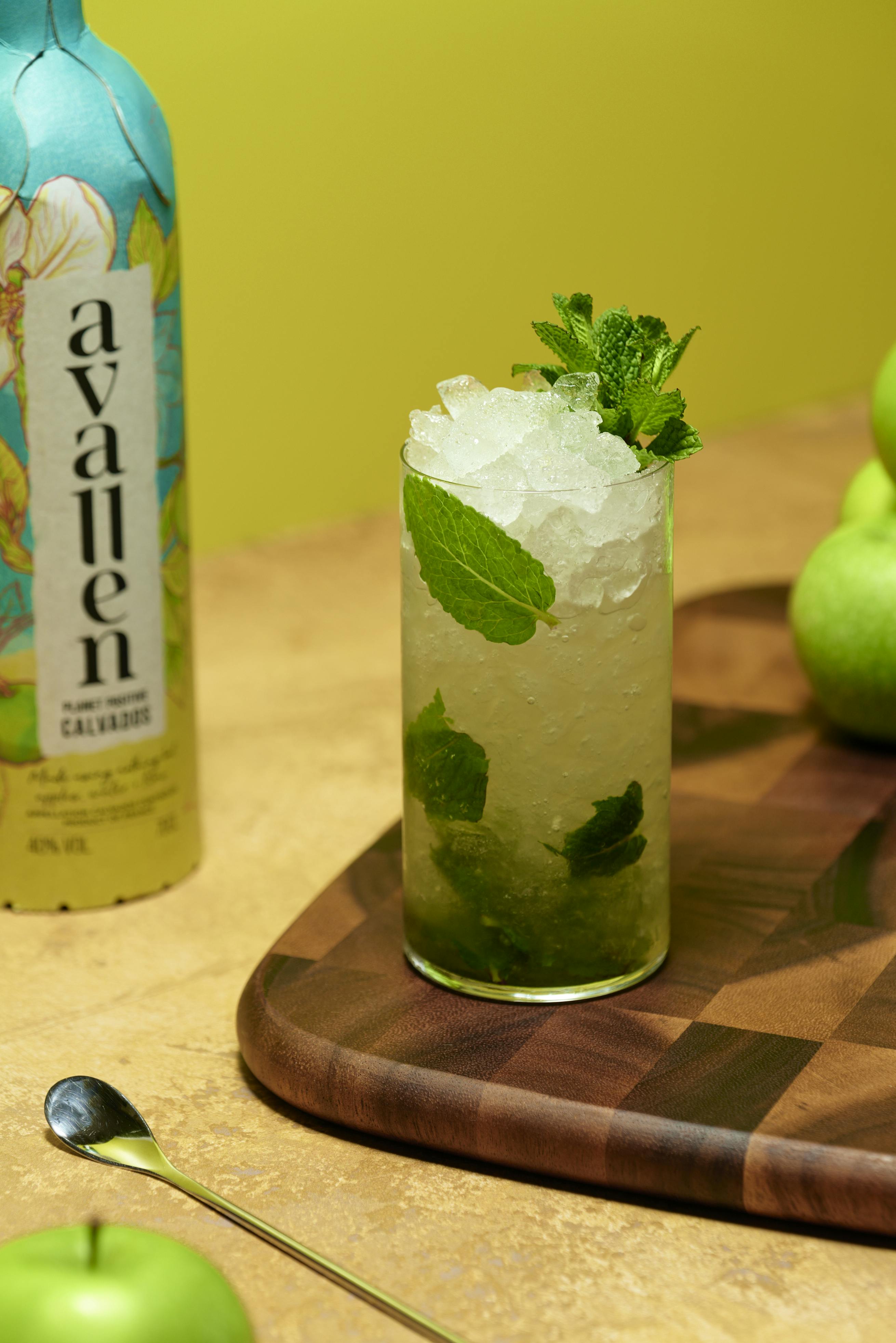 Familiar Flavours: The Perfect Blend of Comfort and Adventure
Having served countless guests across different countries and cultures, I've learned the power of familiar flavours in crafting a successful drinks strategy. People are naturally drawn to what they know and love—it provides a sense of comfort. By incorporating simple twists on classic cocktails like the Espresso Martini and Mojito, we showcase how Avallen enhances these timeless favourites with its fruit notes and refreshing flavours. Building a foundation of trust allows us to introduce exciting drink options and inspire citizens, guests, and cocktail enthusiasts to try our latest Avallen creations.
Recognizable Cocktails: Instant Appeal and Versatility
Recognizable cocktails possess an inherent appeal that effortlessly attracts customers. The smooth richness of an Espresso Martini and the refreshing combination of mint and lime in a Mojito have gained widespread popularity for a reason. By adapting these drinks with a modern twist that stays true to their original DNA, we tap into a broad audience who appreciates both excitement and familiarity.
Accessible Ingredients: Convenience and Creativity
In my experience, using accessible ingredients is crucial for guest satisfaction and the seamless functioning of a bar. It also ensures that at-home bartenders can easily recreate these flavours. By selecting readily available ingredients, we break down barriers and empower everyone to understand and create these delightful drinks in their own homes or bars.
The History of Calvados in Cocktails: Approaching a Modern Palate
Calvados has been a staple in mixed drinks since the late 1800s, with classic recipes like the Delicious Sour paving the way. Inspired by the collision of this cocktail with the world-famous Porn Star Martini, we set out to create a modern sour. Enter the Forbidden Fruit Martini—an exquisite blend of apples, rhubarb, and the essence of a British favourite. Our approach remains simple, elegant, flavour-first, and undeniably apple-icious.
We invite you to enjoy these delicious Avallen cocktails at home and don't forget to tag us on Instagram when you do!
Santé!